The Beginning Of Legend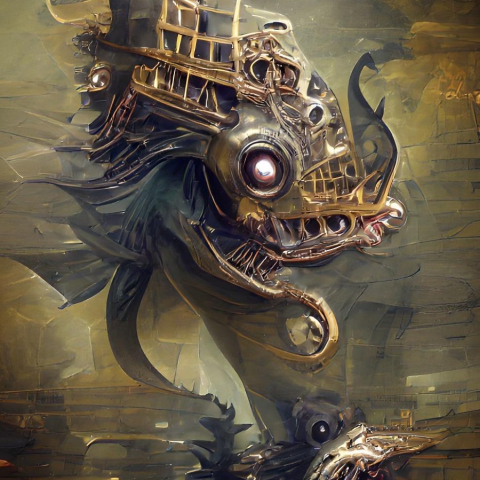 KIYOI
Story
「孩子,看見那遙遠金色的山峰了嗎?那是我族神聖之地,只有無懼之人才能佇立在那⋯⋯」

老人看著遠方,即使那裡什麼都沒有,他卻像看著輝煌聖殿般,一幕幕傳說故事印照在老者眼中。

「BUKA,為什麼我都沒看到?」
其中一個年幼的孩童打破老者的思緒。

「當然,因為你還未走過那死亡之海,沒看過充滿煙霧與劇毒的城郭,沒有到過被墓碑與白雪覆蓋的高原,甚至沒遇過看守黃金山頂的怪物⋯⋯」
老人幽幽的說著,好像他才剛完成一趟偉大的冒險。
然而,他年邁且失能的身軀不允許⋯⋯

「但孩子,我希望你們永遠都不要走上這段路⋯⋯」

微風吹過,帶走了老人的呢喃。

"Child, have you seen that distant golden mountain? That is the sacred place of my clan, and only the fearless can stand there..."

The old man looked into the distance, and even though there was nothing there, he seemed to be looking at the splendid temple, and scenes of legends and stories were imprinted in the eyes of the old man.

"BUKA, why didn't I see it?"
One of the young children broke the old man's mind.

"Of course, because you haven't walked through the sea of ​​death, you haven't seen the city full of smoke and poison, you haven't been to the plateau covered with tombstones and snow, and you haven't even met the monster guarding the golden mountain..."
The old man spoke quietly, as if he had just completed a great adventure.
However, his aged and disabled body does not allow...

"But boy, I hope you never go down this road..."

The breeze blew, taking away the old man's murmur.
Tags
Created on 2022/01/20 16:39:11 UTC
License for owners
Collectible License
Contract Address
0x47AC3b44eC854bC513Ff99fb8AAC7738fa52acD7
Token ID

32141

Chain

ThunderCore

Token Standard

TT1155

Metadata URL