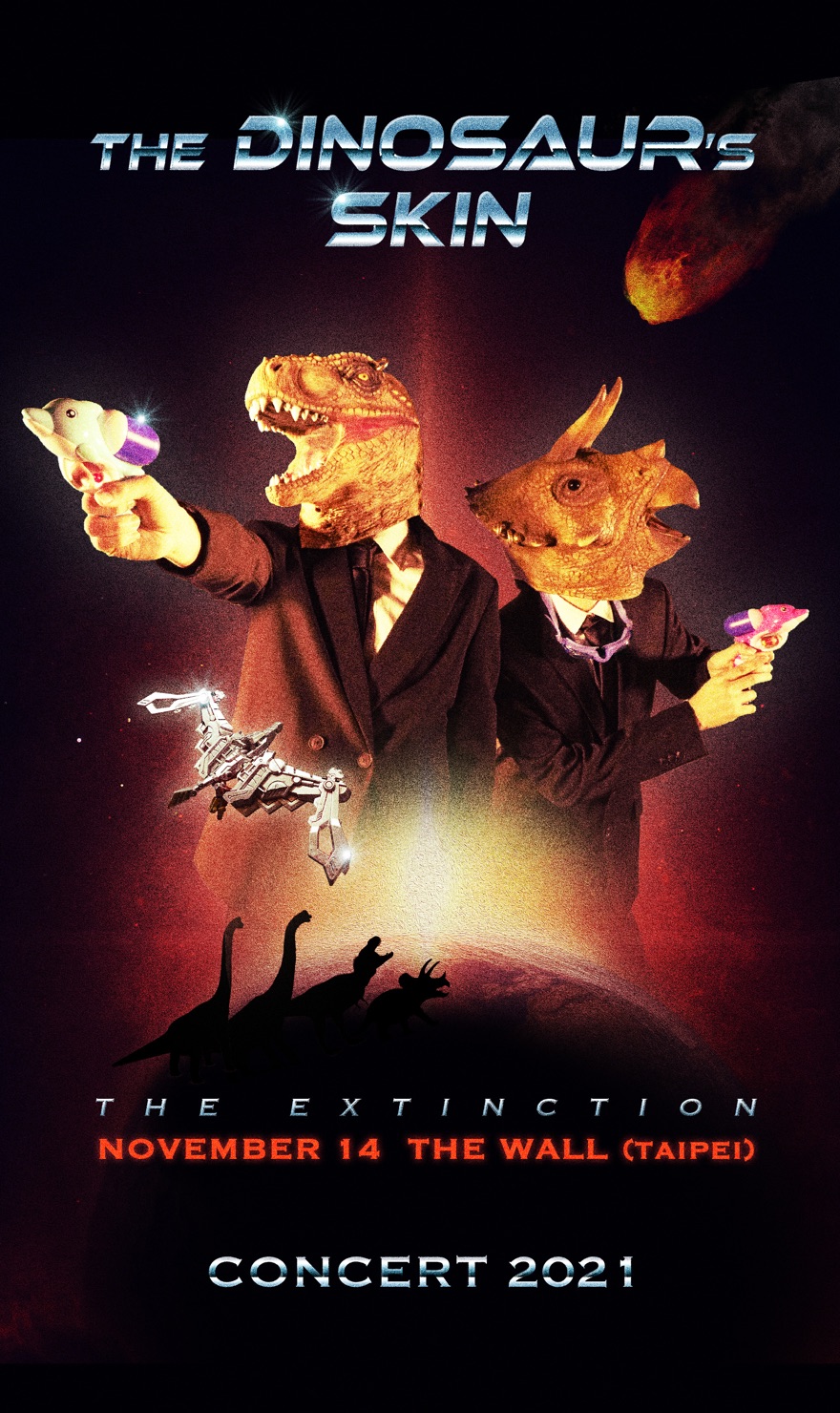 BEP1155
the Dinosaur's Skin 恐龍的皮
恐龍的皮《THE EXTINCTION (THE滅絕) 》數位典藏の海報
17 on sale of 87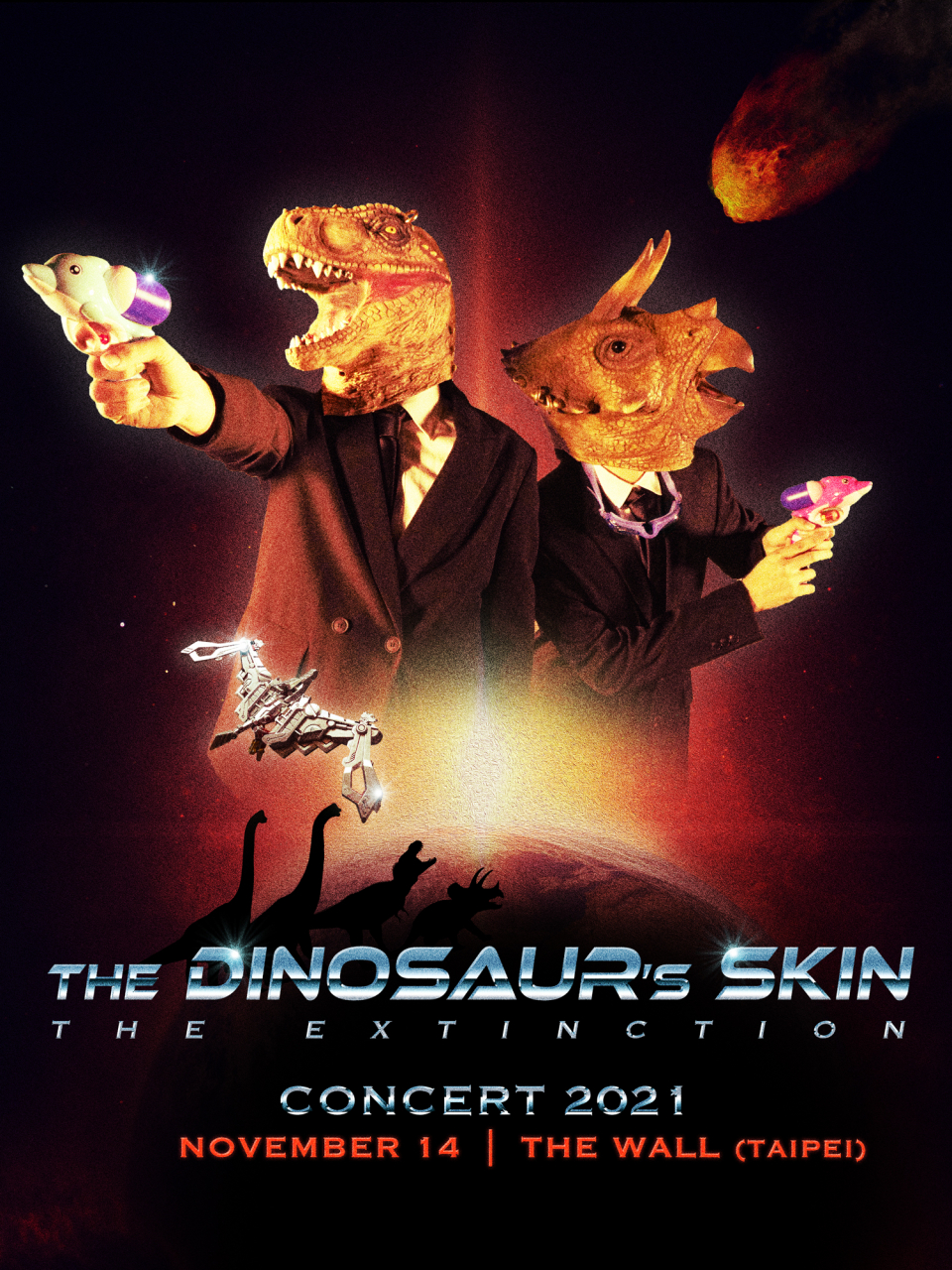 🚀🚀恐龍的皮𝐓𝐡𝐞 𝐃𝐢𝐧𝐨𝐬𝐚𝐮𝐫'𝐬 𝐒𝐤𝐢𝐧 🚀🚀
2021 專場《𝑻𝑯𝑬 𝑬𝑿𝑻𝑰𝑵𝑪𝑻𝑰𝑶𝑵 (THE滅絕) 》
⠀⠀⠀⠀⠀⠀⠀ 11月14日 | 𝐓𝐇𝐄 𝐖𝐀𝐋𝐋
⠀
數位典藏の海報,就掌握在泥手中。
專場10/18 中午12:00 啟售: https://www.thedinosaursskin.com

☄️
⠀
「逼——逼——逼——」
緊急鈴聲響起,三角龍無助地望向暴龍,暴龍也驚呆了。
⠀
「枕膜辦 ( ´༎ຶㅂ༎ຶ`)?
道理我都懂….但是J個隕石…..也太大ㄌ!」
除了大,還很快!眼前的隕石以5487公里/秒的速度,直直地朝飛船逼進。
⠀
在絕望之中,此時,一道奇異的光線自幽暗的太空亮起,他們看見了………..
⠀
⟣⟣
⠀
史濕ㄍ片, 即將上映!來到人類社會生活滿一年の恐龍的皮,有一天突然在台北街頭,發現了蟲洞入口!這個蟲洞,可以讓他們回到恐龍時代。縝密計畫了一個月,一項偉大的神秘任務,就此展開!!!!到底他們會遇到什麼困難?會不會成功呢!?
⠀
*結合末日電影ㄍ片的演唱會,可現場親身體驗,也可線上直播觀看!歡迎闔家前往 or 在家觀賞!
⠀
時間牛起來,衝一發惹,各位人類!!!(ꉺ౪ꉺ)
⠀
🌀
(Eng)
⠀
"Beep-Beep-Beep"
The emergency siren went off.
⠀
"What should we do?" Tri looked at Trex helplessly, both of them are in total shock.
"I mean look at the size of that thing! I know it's meant to wipe us out and all that but DAMN that is one big m-"
But the asteroid didn't give her a chance to finish, at the speed of 5487 km per second, it is getting dangerously close to the spaceship.
⠀
That's when it happened.
A burst of light lit up the empty void, and amidst the fear and despair something incredible unveiled before their eyes…
⠀
⟣⟣
⠀
An epic saga for the ages, coming soon! After an entire year living amongst humans, The Dinosaur's Skin discovered a time portal in the streets of Taipei. A wormhole, a gateway, a path to prehistoric times and a chance to change everything.
The ultimate mission. What perils will they face? Will they pull it off?
⠀
*Live concert alert! Experience the show live or watch it unfold online, tickets available for both! See you there!
Created by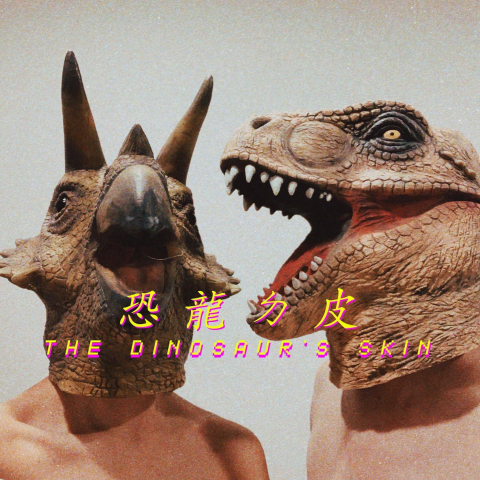 the Dinosaur's Skin 恐龍的皮
there's nothing here.