Collectible License
油膩飲食型態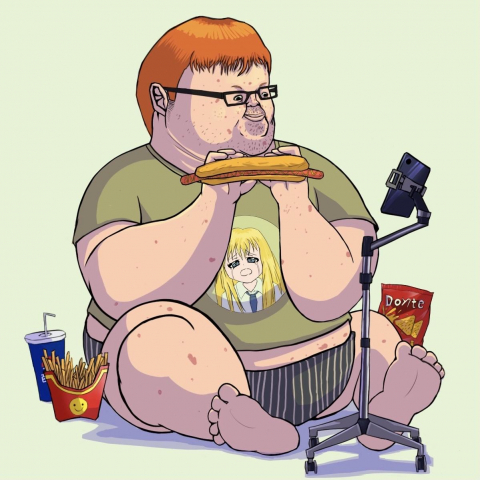 純屬虛構
Story
梳著油頭,帶著墨鏡面的肥胖大叔。一手拿著啤酒,一手拿著巨大化燒烤,沈醉在油膩高膽固醇的飲食。

看似非常放鬆跟享受,但卻還沒意識到,快被撐爆的牛仔褲以及長期的這種油膩飲食下所造成的隱憂。

The fat uncle with oily hair and sunglasses. With a beer in one hand and a giant barbecue in the other, indulging in a greasy, high-cholesterol diet.

It seems to be very relaxed and enjoyable, but I haven't realized the hidden worries caused by the jeans that are about to burst and the long-term greasy diet.
Tags
Created on 2022/03/13 13:27:12 UTC
License for owners
Collectible License
No Derivatives
Non-Commercial
Use
Attribution
Required
Contract Address
0xD41bDc346dfCC6A6acCC219eDC2055005F32B3A4
Token ID

49644

Chain

BNB Chain

Token Standard

BEP1155

Metadata URL