Collectible License
體操男爵 Gymnastics Baron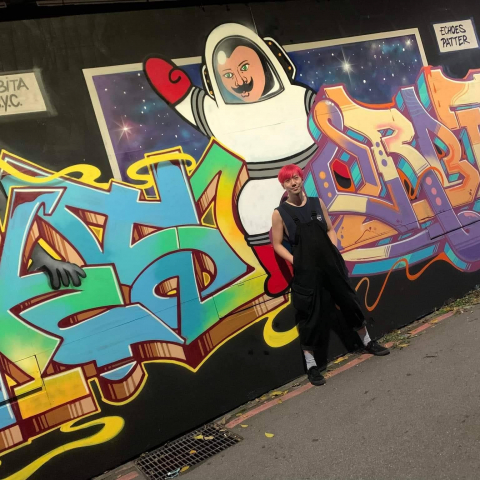 張育嘉
Story
體操男爵是一個不在乎他人眼光的人!
這個角色是藝術家張育嘉所創作,延伸至2016年赴美駐村後所誕生的角色,也由於藝術家年幼學習過體操,因而發現體操是一種由裁判來決定分數高低的運動,因而延伸至生活中常常在意他人眼光的部分,因此想創造出一個角色來對抗生活中種種的壓力與他人眼光的批判,因此體操男爵在此誕生!

The Baron Gymnastics is a person who doesn't care about the eyes of others!
This role was created by the artist Zhang Yujia and extended to the role born after he went to the U.S. village in 2016. Also, because the artist had studied gymnastics at a young age, he discovered that gymnastics is a sport where referees determine the scores, and thus extends to life. I often care about other people's vision, so I want to create a character to fight against all kinds of pressure in life and the criticism of others' vision, so the Baron Gymnastics was born here!
Tags
Created on 2021/10/06 13:45:13 UTC
License for owners
Collectible License
No Derivatives
Non-Commercial
Use
Attribution
Required
Contract Address
0x47AC3b44eC854bC513Ff99fb8AAC7738fa52acD7
Token ID

6875

Chain

ThunderCore

Token Standard

TT1155

Metadata URL