Is it an accident or a cool temperature? 是意外還是涼爽?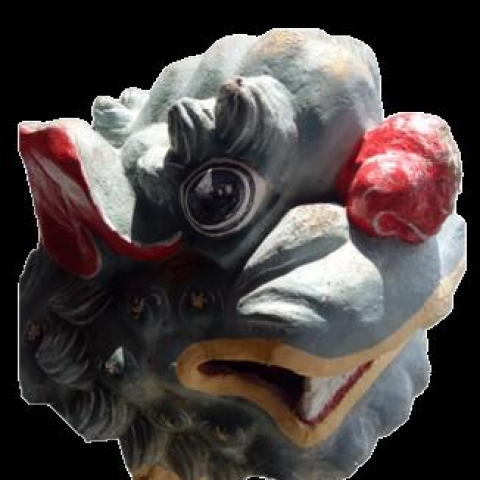 Lou 路
Story
Being covered by a towel is a joyous accident.
In hot weather, it's always a good thing to have a towel to cool off。

This pair of stone lions is located in front of Zhongyi Nineteen Gong Temple beside Dongmen Circle in Chiayi City.
There are two pairs of stone lions and dog carvings in this temple.

When you walk here, don't forget that the fire-fried kueh next to the East Gate Ring is only available in the morning!

被毛巾遮住,是個喜悅的意外。
在炎熱的天氣裡,有條毛巾涼爽一下,總是件好事

此對石獅子位於嘉義市東門圓環旁忠義十九公廟前,
此廟共有二對石獅及十九公的雕刻

到這邊走走時,別忘記東門圓環旁的火婆煎粿只有上午吃得到哦!
Tags
Created on 2021/08/18 03:23:31 UTC
License for owners
Collectible License
Contract Address
0xa42bd534270dd4c934d970429392ce335c79220d
Token ID

4984

Chain

Ethereum

Token Standard

ERC1155

Metadata URL