Collectible License
Bye bye Apple Daily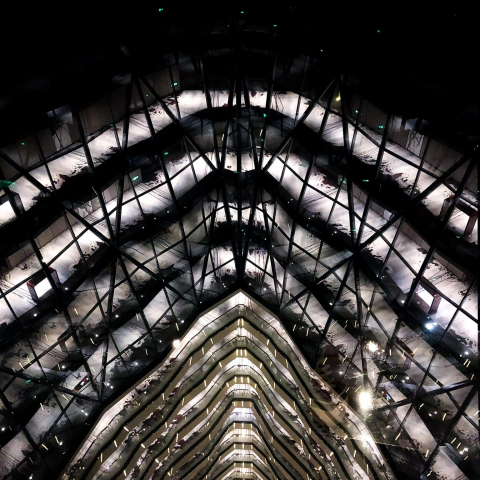 Punkcan
Story
2021年6月24日,香港蘋果日報資金被凍結並停刊

從1995年6月20日創刊起,蘋果日報風波不斷,卻一直是影響時代的媒體,除了令人詬病的狗仔行為外,蘋果日報不畏權貴不斷對各財團及政府叫板的精神,還是令這個時代的媒體人相當敬佩。

「蘋果」概念取自於伊甸園亞當夏娃的禁果,黎智英:「假如夏娃当初不是咬了禁果一口,世上就没有罪恶,也没有是非,当然也不会有新闻。」

創刊金句:「每日一蘋果,冇人呃到我!(没人能骗我!)」象徵著蘋果追求真相的核心價值,卻也持續被體制及各財團封殺,這一次體制下了狠手,直接將這棵蘋果樹連根拔起。

沒有蘋果日報的香港,雖然還是叫香港,但已經不是香港,很難相信在這個時代我們還能看到這樣粗暴打壓言論自由的手段,歷史會記得這一天,為了不讓我自己忘記,我在自己的足跡上留下了這張圖片,將蘋果日報的LOGO用線條塗鴉一層又一層的掩蓋掉,僅露出一些些線索,讓未來的我看到的時候能夠想起來,這一天我們目睹了這一切,荒謬又真實,哀傷又沈重。

On 2021/6/24

HK Apple Daily's funds are frozen and stop publishing.

Since its inception on June 20, 1995, Apple Daily has been turbulent, but it has always been a media that influences the times. In addition to criticized paparazzi behavior, Apple Daily is not afraid of the powerful and the spirit of constantly challenging consortia and governments. The media people of this era admire it.

The concept of "apple" is derived from the forbidden fruit of Adam and Eve in the Garden of Eden. Li Zhiying: "If Eve hadn't bitten the forbidden fruit, there would be no sin, no right and wrong, and of course there would be no news."

The golden sentence of the inaugural issue: "An apple every day, no one can lie to me! " It symbolizes Apple's core value of pursuing the truth, but it has continued to be blocked by the system and various consortia. This time the system has been severely blocked. Hand, uproot this apple tree directly.

There is no Apple Daily in Hong Kong. Although it is still called Hong Kong, it is no longer Hong Kong. It is hard to believe that in this era we can still see such brutal methods of suppressing freedom of speech. History will remember this day. In order not to let me forget, I am here. I left this picture on my footsteps, which covered the Apple Daily's LOGO layer by layer with line graffiti, revealing only some clues, so that I can remember when I see it in the future. We witnessed this on this day. Everything is absurd and truest, sad and heavy.
Tags
Created on 2021/07/20 15:40:28 UTC
License for owners
Collectible License
No Derivatives
Non-Commercial
Use
Attribution
Required
Contract Address
0xa42bd534270dd4c934d970429392ce335c79220d
Token ID

1720

Chain

Ethereum

Token Standard

ERC1155

Metadata URL