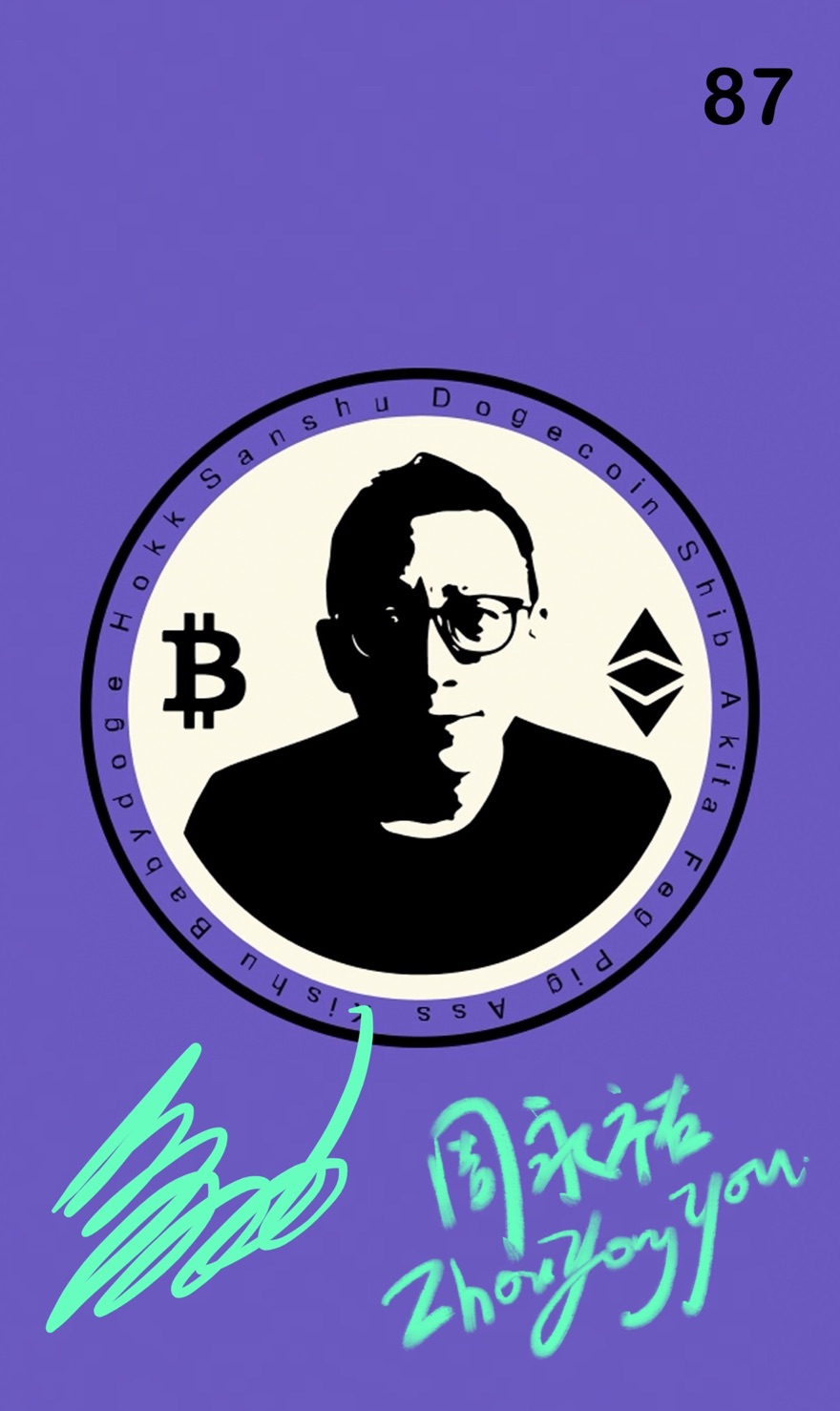 ERC1155
dAb
dAAAb in Tech / EP87 / NFT - Purple Animal
8 on sale of 43
dAAAb in Tech / EP87 / NFT - Purple Animal
Created by dAAAb x Aluan a.k.a. Noisy Uncle
Famous artist on HEN @ileivoivm tryshowtime.com/ileivoivm?list=created
Minted by dAAAb

Tech and Crypto History recorded weekly in a Podcast format <dAAAb in Tech>, a Top Tech Podcast in Taiwan.
Listen dAAAb in Tech EP87 for FREE: bit.ly/dAbinTech

Don't miss on this week's episode: Zhou Yongyou, a well-known jump-out-of—the-box artist, NFT creator and animal/meme coin evangelist, he is currently a talking about Dogecoin, SHIBA and so on.

SPECIAL BENEFITS: THE HOLDER OF THIS NFT MAY RECEIVE AN ARTDROP (POSSIBLY ON BSC or Polygon/Matic CHAIN) FROM A COLLABORATING ARTIST OR OTHER TOKENDROP IN THE FUTURE, VIA HOLDING ADDRESS. *Withdraw NFT feature in OURSONG will be available soon.