美獸 Mei-Soul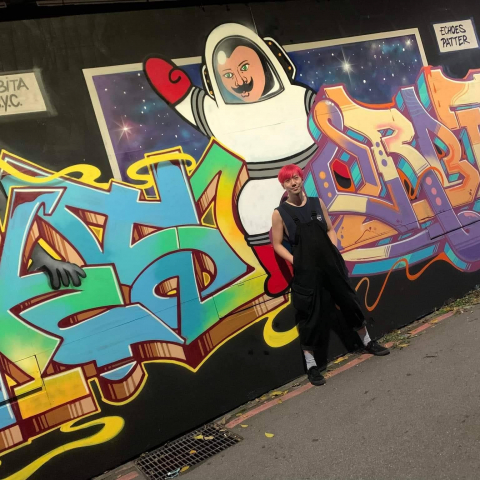 張育嘉
Story
一個以美為食的怪獸!
這個角色是藝術家張育嘉在2021年二月於台北的sculptor barber髮廊展覽時所創造出來的角色,主要想在這樣生產美的空間創造出一個以美為食的怪獸,並且帶有延伸及頭髮的感覺,因此美獸在此誕生!

A monster that feeds on beauty!
This character was created by the artist Yu Chia Chang during the exhibition at the sculptor barber hair salon in Taipei in February 2021. He mainly wanted to create a beast that feeds on beauty in a space that produces beauty, with a feeling of extension and hair. So the beast was born here!
Tags
Created on 2021/10/06 13:51:13 UTC
License for owners
Collectible License
Contract Address
0x47AC3b44eC854bC513Ff99fb8AAC7738fa52acD7
Token ID

6876

Chain

ThunderCore

Token Standard

TT1155

Metadata URL