Collectible License
虹帶魚龍 Rainbelt Dracofish _ MZ18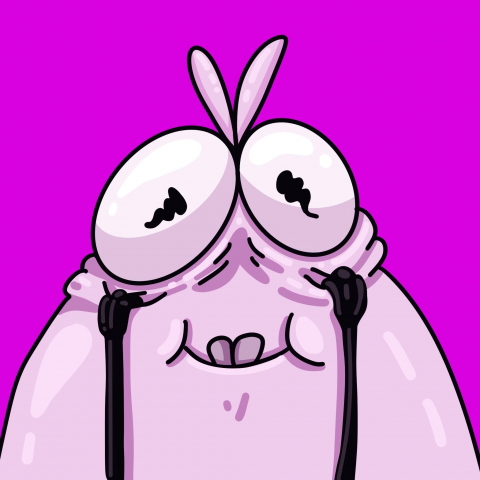 NANAO7
Story
。身體細長,頭部似龍,滿口利牙,有時被沖上岸的屍體常被誤認為傳說中的東方龍。

。下顎處長有兩條長條的發光鰭條,用於獲取食物或是與同類進行溝通。

。可能具有高度智能和社會行為,能夠與同類甚至跨種族合作捕食或保護族群的利益,即使有著高度的智能,虹帶魚龍卻習慣獨來獨往,是一種孤獨且神秘的生物。

。擁有多對魚鰭,用來威嚇敵人與求偶用

。鱗片色彩斑斕且極為細小,用肉眼難以觀測,排列密集猜測用來減少水流阻力或是生物光反射

。在尾鰭下方有著一根外露的尖刺,但其功能與是否有毒尚不清楚

-The Rainbelt Dracofish has a slender body with a dragon-like head and sharp teeth.
- It has two glowing fin rays on its lower jaw for obtaining food or communication.
- It may possess high intelligence and social behavior, able to cooperate with its own kind or even cross-species to protect its group.
- It has multiple pairs of fish fins used for intimidation and courtship.
- The small, colorful scales are densely arranged, possibly for reducing water resistance or biological light reflection.
- An exposed spike is located below its caudal fin, but its function and whether it is poisonous are unknown.
Tags
Created on 2023/05/08 14:58:08 UTC
License for owners
Collectible License
No Derivatives
Non-Commercial
Use
Attribution
Required
Contract Address
0x74247aE0D95E5be00ED105aFe03Ad0a98f3aEd8F
Token ID

85467

Chain

Polygon

Token Standard

ERC1155

Metadata URL