乳牛水母_嘎吉拉啃*粉絲200限定紀念版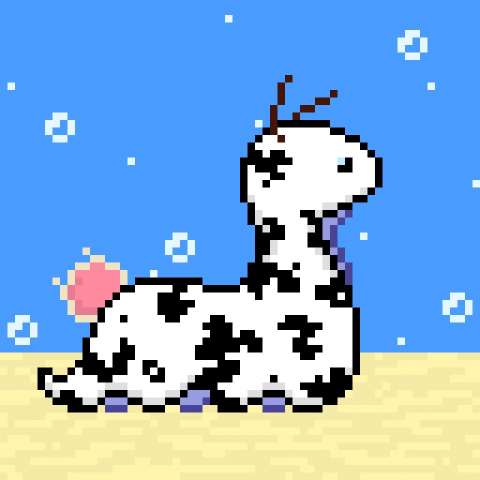 WuLA
Story
我…我我…我警告你……你你喔喔喔!
不不……不要這這這……這樣壞壞喔喔喔喔啊啊啊啊啊啊啊啊啊啊啊啊啊!!!!!
_____________
乳牛的花紋帶來歡樂
我將水母和代表快樂的基因結合
成為這世界需要的渺小救贖

透過這些乳牛水母
把快樂傳遞出去
讓我們在每個面對困難的時刻
能夠獲得力量與勇氣
繼續前行
_____________
Cow pattern brings joy. I bred jellyfishes and the gene of happiness, and this will become tiny redemption of being.

With theses cow jellys, happiness can be passed on. Give us strength and courage to face the difficulties and continue to move on.
Tags
Created on 2021/12/15 07:13:52 UTC
License for owners
Collectible License
Contract Address
0xa42bd534270dd4c934d970429392ce335c79220d
Token ID

16191

Chain

Ethereum

Token Standard

ERC1155

Metadata URL