酷兔_三色惡魔眼兔兔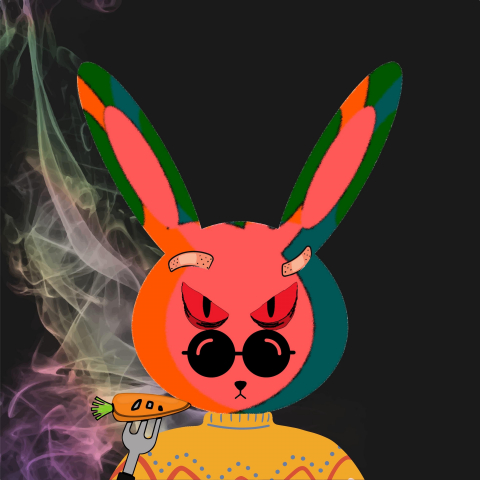 長笛玩家
Story
三色惡魔眼兔兔

666
如果你需要蠱惑人心,引誘慾望
絕對抵擋不了惡魔眼兔兔的凝視
據說只要看著他的眼睛
超過3秒 你所有的秘密都將無所遁形
超過6秒 你將看見世界上最可怕的惡魔
666

——————

兔子的紅色眼睛總是引發我
盯著那雙眼抱緊處理的慾望

——————

You can't resist the glaze of Evil's eyes of Three Colors Rabbit. It's a mind seducer and it triggers your deepest desire.

It has been told that if you see his eyes
over 3s, you shall have no secrets;
over 6s, you shall see the most terrifying demon.
Tags
Created on 2021/12/27 03:32:07 UTC
License for owners
Collectible License
Contract Address
0x47AC3b44eC854bC513Ff99fb8AAC7738fa52acD7
Token ID

20419

Chain

ThunderCore

Token Standard

TT1155

Metadata URL