世界風情畫-「澳大利亞-雪梨歌劇院」印象派-現代藝術之父莫內(光線)及蒙克(溝槽)風格畫作#05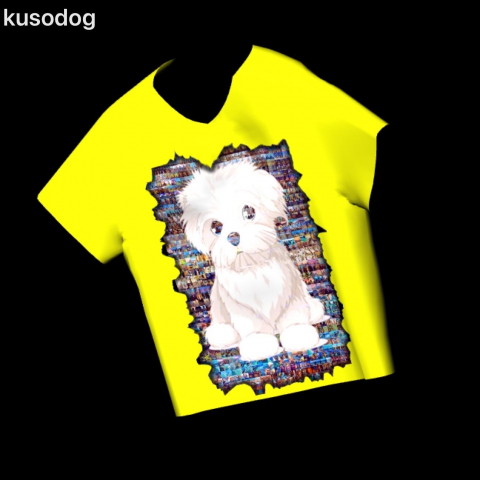 施振澤
Story
—雪梨歌劇院—
它自身就足以成為人類創造史上一個無可爭辯的傑作,不僅在 20 世紀,而且是在整個人類歷史上

畫作主題:澳大利亞-雪梨歌劇院
雪梨是澳大利亞新南威爾士州的首府,也是澳大利亞最大城市和港口,是一座國際化大都市。200多年前的荒原經過開拓與經營已成為澳大利亞最繁榮的現代化城市,是南半球的閃爍之星,多次入選"全世界最佳都市"之列。
「雪梨歌劇院」位於雪梨市區北部貝尼朗岬角,是座綜合性的藝術中心,在現代建築史上被認為是巨型雕塑式的典型作品,也是澳大利亞的象徵性標誌,2007年被聯合國教科文組織評為世界文化遺產。由丹麥建築師約恩·烏松(Jorn Utzon)設計,一座貝殼形屋頂下方是結合劇院和廳室的水上綜合建築。歌劇院內部建築結構則是仿效瑪雅文化和阿茲特克神廟。該建築1959年3月開始動工,於1973年10月20日正式竣工交付使用,共耗時14年。
「雪梨歌劇院」除了例行的歌劇、芭蕾舞劇及音樂會演出之外,平時也用於一些活動,例如會議,紀念儀式和公共集會,尤其跨年迎新,盛大的煙火搭配歌劇院獨特的造型,總為新的一年開啟全球第一砲。除耶穌受難日和聖誕節外,雪梨歌劇院每天24小時開放,一年中大約有200萬人前來參觀3000場演出,此外還有120萬名遊客慕名來參觀這個獨特大帆造型的建築。
「雪梨歌劇院」不僅是雪梨藝術文化的殿堂,更是雪梨的魂魄,各國慕名而來的遊客,不論身處何地、清晨、黃昏或星夜任何時間、任何一個角度,「雪梨歌劇院」都樂於展現她那非同凡響、無與倫比的千嬌美姿!

#世界風情畫「澳大利亞-雪梨歌劇院」採用印象派-現代藝術之父莫內(Light Monet)及蒙克(Munch Groove)風格之油彩畫作。

#世界風情畫「澳大利亞-雪梨歌劇院」油彩畫作限量發行 3 個vibe,具有良好的收藏價值。

— Sydney Opera House —
It alone is enough to be an indisputable masterpiece in the history of human creation, not only in the 20th century, but in the entire history of mankind

Painting subject: Australia - Sydney Opera House
Sydney is the capital of New South Wales, Australia, and the largest city and port in Australia. It is an international metropolis. The wasteland more than 200 years ago has become the most prosperous modern city in Australia after being developed and managed.
The "Sydney Opera House" is located on the headland of Benilong in the north of downtown Sydney. It is a comprehensive art center. It is regarded as a typical giant sculpture in the history of modern architecture and a symbolic symbol of Australia. In 2007, it was approved by UNESCO The organization is rated as a world cultural heritage. Designed by Danish architect Jorn Utzon, under a shell-shaped roof is an aquatic complex that combines theatre and halls. The internal architectural structure of the opera house is modeled after the Mayan culture and the Aztec temple. The building started in March 1959 and was officially completed and put into use on October 20, 1973, which took 14 years in total.
In addition to the regular opera, ballet and concert performances, the "Sydney Opera House" is also used for some activities, such as conferences, commemorative ceremonies and public gatherings, especially the New Year's Eve. The grand fireworks match the unique shape of the Opera House. , always open the world's first shot for the new year. With the exception of Good Friday and Christmas, the Sydney Opera House is open 24 hours a day. About 2 million people come to see 3,000 performances a year. In addition, 1.2 million tourists come to visit this unique sail-shaped building.
"Sydney Opera House" is not only the palace of Sydney's art and culture, but also the soul of Sydney. Tourists from all over the world come here, no matter where they are, in the morning, dusk or starry night, at any time and from any angle, "Sydney Opera House" Happy to show her extraordinary and unparalleled beauty!

#World-style painting "Australia-Sydney Opera House" uses oil paintings in the style of (Light Monet )and (Munch Groove), the father of Impressionism-Modern art.

#World style painting "Australia-Sydney Opera House" oil painting is limited to 3 vibes, with good collection value.
Tags
Created on 2022/04/16 01:15:11 UTC
License for owners
Collectible License
Contract Address
0xD41bDc346dfCC6A6acCC219eDC2055005F32B3A4
Token ID

56367

Chain

BNB Chain

Token Standard

BEP1155

Metadata URL