一個人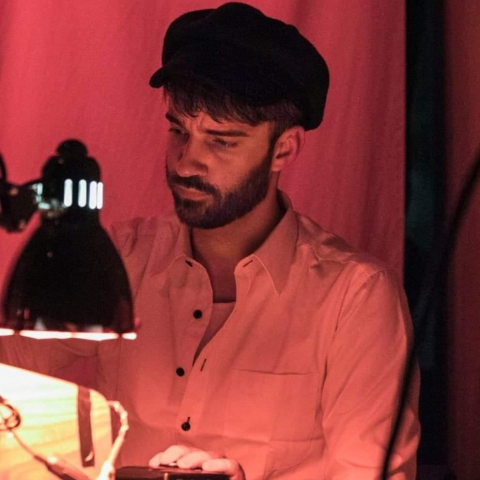 DanielD
Story
Ditlevson's work, A Measure of the Self-Enclosed, examines the chaotic nature of information, experience, and disconnection in a connected world. It is through the juxtaposition and manipulation of seemingly disparate transmitted images and sounds within the historical moment in time of COVID 19 in Taiwan that the work reexamines, reinterprets, and reorients those specific aural and visual moments into a new reflection of experience.

Utilizing video-looped images from social media, televised news, entertainment programs (televised and web-streamed), video games, IRL nature footage, etc...the video montage aesthetically focuses on color and motion with close-up videography of the screens (TV, computers, smartphones). This attempts to reflect on the images as objects experienced, rather than coherent information to be consumed.

Similarly, the accompanying sound collage primarily uses transmitted information, yet via shortwave radio frequencies, Wifi routers, and smartphone app notifications, as well as a reversed televised musical loop. This mixture of transmitted sound and image not only documents the specific time and place of COVID 19 in Taiwan, but creates a mediation on color, motion, and sound as objects within the isolation of experiencing new media in a connected world.

In Mandarin, the title 「一個人」 refers to the isolation of Covid 19 situation of self-quarantine, as well as the Covid 19 precautions of viewing the in-person exhibition and the likelihood of experiencing this particular video alone. Ultimately, the resituating of these transmissions serve as an alternative form of psychogeography, where the transmissions aid in exploring emotional and psychological associations of the self during this COVID 19.
Tags
Created on 2021/10/07 06:19:11 UTC
License for owners
Collectible License
Contract Address
0x47AC3b44eC854bC513Ff99fb8AAC7738fa52acD7
Token ID

6885

Chain

ThunderCore

Token Standard

TT1155

Metadata URL