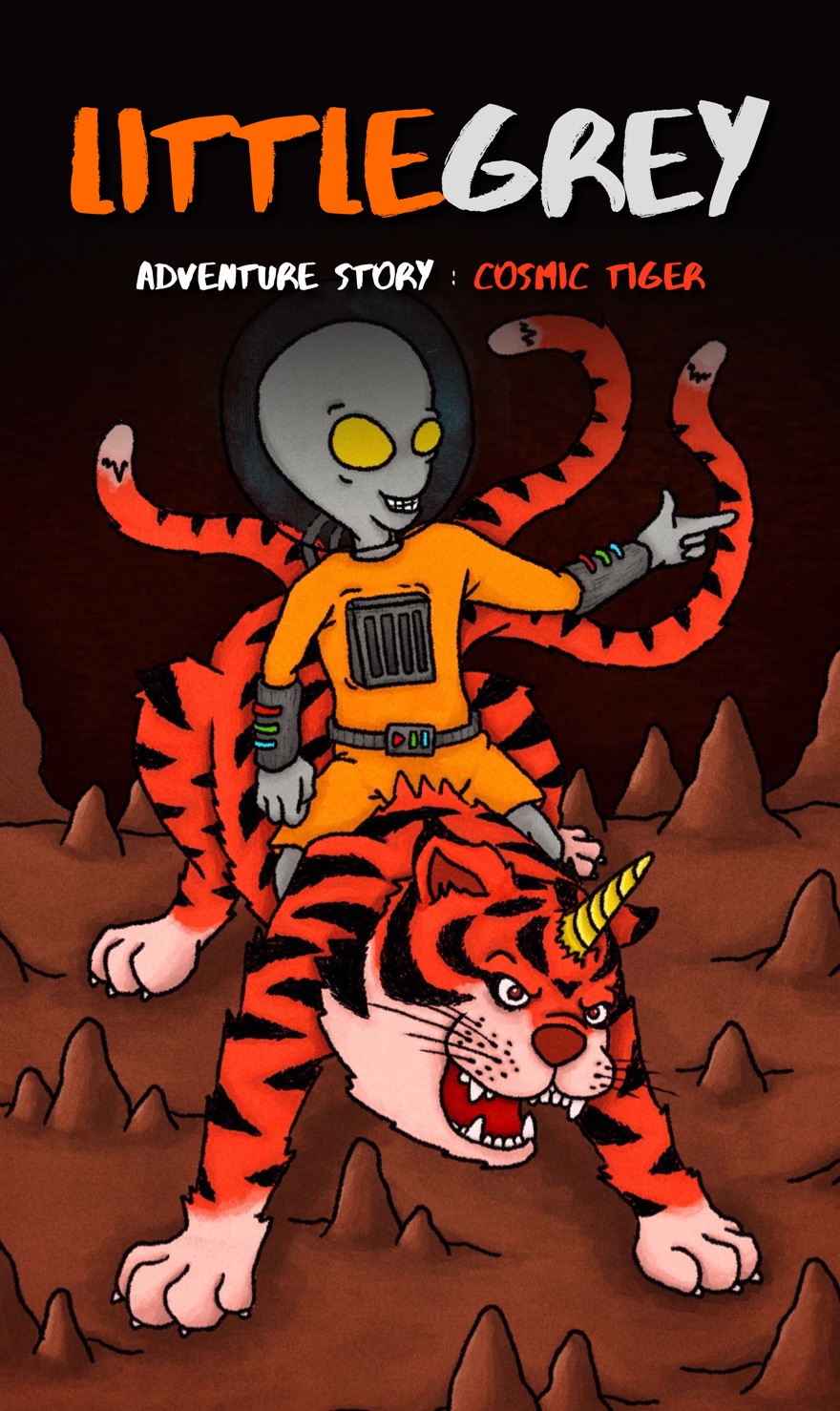 BEP1155
Little Grey 小灰人
Little Grey 👽 冒險故事:Cosmic Tiger
37 on sale of 50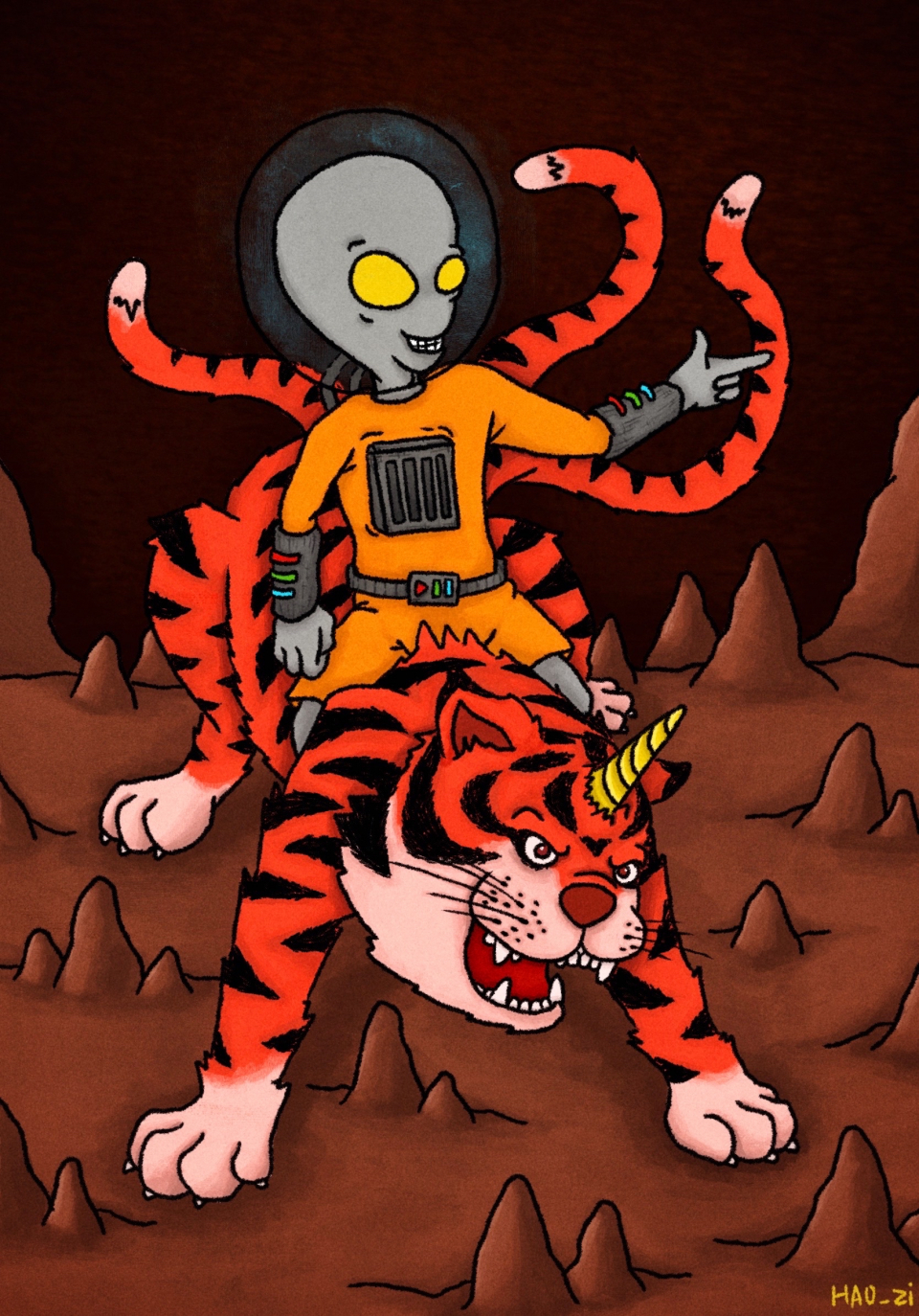 宇宙曆840105年63月79日

聽說在地球上,
在今年出生的人類性格都會像老虎,
充滿勇氣、有理想、意志力堅定!
這次我也有幸騎到稀有的宇宙老虎!
牠全身壯碩,充滿肌肉!
頭上長著黃金色的獨角,
有三條有力的尾巴,
真的太帥了!

希望我也能像老虎一樣,
在未來的冒險中勇往直前!

79 / 63 / 840105CC.

Heard that on earth,
Humans born this year will be like tigers,
Full of courage, ideals, and firm will!
This time I was also lucky enough to ride a rare cosmic tiger!
It's big and full of muscles!
With a golden horn on its head,
with three powerful tails,
Really handsome!

I wish I could be like a tiger,
Go ahead in future adventures!
Created by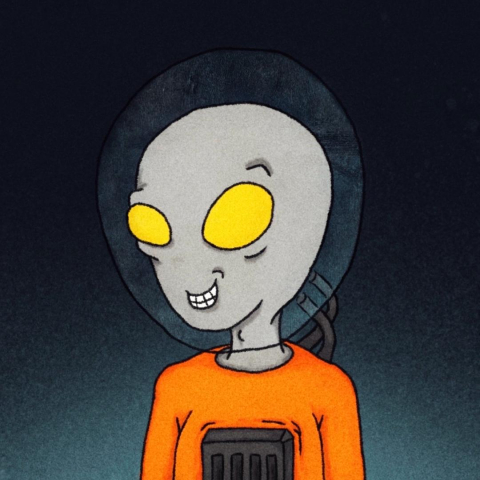 Little Grey 小灰人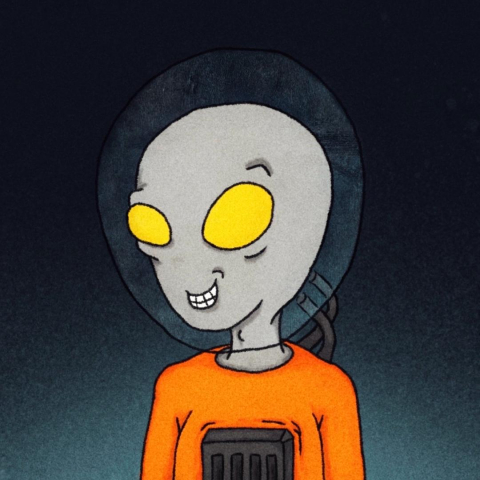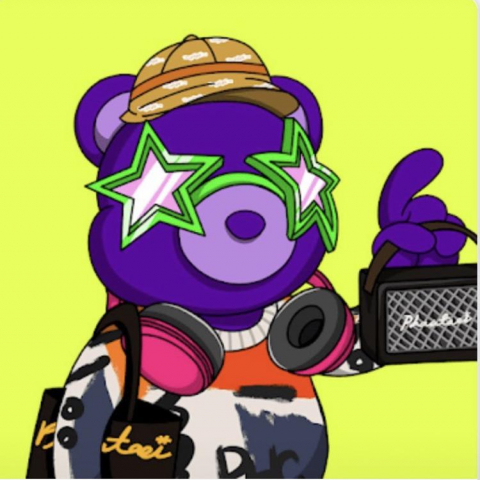 there's nothing here.
there's nothing here.